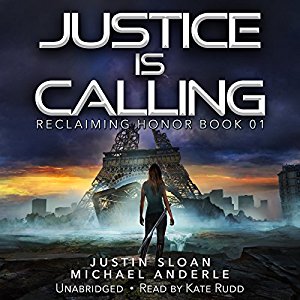 The daughter of a vampire and sister of a devil walking, Valerie finds out she has something neither her brother nor her father possesses: she has honor.
Now, she needs to flee a brother who leaves her for dead. Because, if there is one thing Valerie understands it's that justice doesn't turn the other cheek.
One hundred fifty years after a near apocalypse, the world is rebuilding. Survival has become the only rule, and justice is in short supply. Now, justice has come calling.
Justice Is Calling is part of The Kurtherian Gambit Universe.